Shown below is a list of the meeting dates of the ECCA general membership meetings for 2021. The meetings begin at 7:00 p.m. unless otherwise noted.
NOTE: While we had hoped to resume in-person meetings starting in August, the library is still maintaining early closing hours. So we will continue holding the meetings via Zoom for now. Details on meetings are sent to HOA representatives and individual members several days before the meeting.
In-person meetings are held at:
East Cobb Library
Parkaire Landing Shopping Center
4880 Lower Roswell Road
Marietta, GA 30068
---
General Membership Meetings for 2021
Jan 27 – Zoom
Feb 24 – Zoom
Mar 31 – Zoom
Apr 28 – Zoom
May 26 – Zoom
Jun 30 – Zoom
Jul 28 – Zoom
Aug 25 – Zoom
Sep 29 – Zoom
Oct 27 – Zoom
Dec 8* – Combined Nov/Dec Meeting – planning for 2022
* Note that this meeting deviates from the regular "last Wednesday of the month" meeting schedule.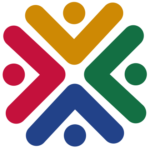 ECCA Speakers
Get Educated and Stay Informed with ECCA
As part of its mission, ECCA offers a great opportunity to hear from government officials and other experts on topics that affect you and your community. Here are some of the speakers who have recently presented at our general membership meetings:
Lisa Cupid, Cobb County Commission Chairwoman
Sharon Cooper, Georgia House District 43 Representative
Stephen White, Director/Chief Appraiser of Cobb County Tax Assessors Office
Jatunn Gibson, Ph.D., Director of Cobb County Senior Services
Seanna Abbott, Field Operations Manager with Cobb County Animal Services
Major Brian Batterton, Commander of Cobb County Police Department Precinct 4
JoAnn Birrell, County Commissioner for District 3
David Banks, Cobb County School Board Post 5